Via Scoop.it – Debra's Social Media Resources
Original Post:business2community.com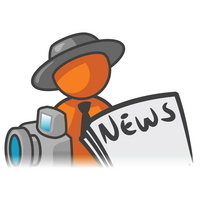 In the early 90s I published a local, small business newspaper. I've always fancied myself as a "guerrilla reporter." This is an interesting infographic I found about the decline of the media industry.
If you have a smart phone you probably consume most of your media via your phone. You watch videos, update your status, check Twitter and surf the web. It's getting harder and harder for traditional media to find you.
Check it out and let me know what you think!